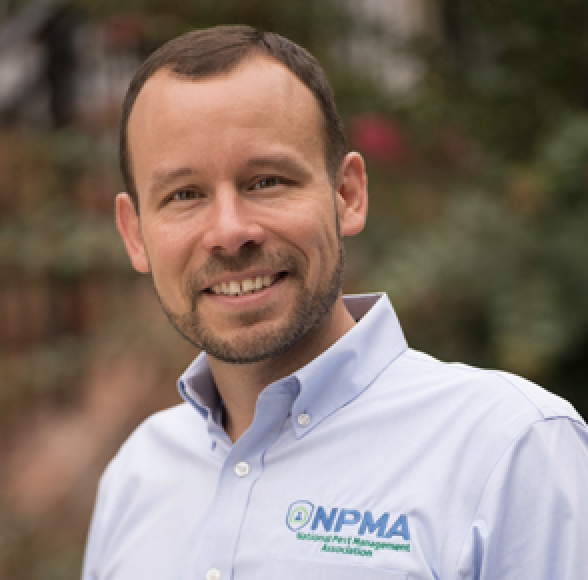 Looking for expert insights for your story? Our team of trained entomologists and industry experts can answer any and all questions regarding rodent behaviors, threats and prevention. Our team has a strong background in media interviews, having been featured on a number of different national broadcast shows and providing insights for thousands of regional news stories across the country.
Jim Fredericks, Ph.D., is the chief entomologist and vice president of technical and regulatory affairs for the National Pest Management Association (NPMA). He is well-versed in a wide variety of pest-related topics, including rodents, and his Ph.D. research involved studying termite foraging behavior.
Michael Bentley, Ph.D., is a staff entomologist and the director of training and education for NPMA. He specializes in structural pests, which are those than can be found in and around buildings such as rodents, ants and cockroaches.
Brittany Campbell, Ph.D., BCE, is a staff entomologist and research scientist for NPMA. Her work with tropical bed bugs garnered national attention and the nickname, "Mother of Bed Bugs," a title she is quite proud of.
Cindy Mannes is the vice president of public affairs for NPMA and is responsible for educating consumers about all facets of pest control, as well as the pest control industry's role in protecting public health, property, commercial businesses, critical infrastructure and our nation's food supply from harmful pests.