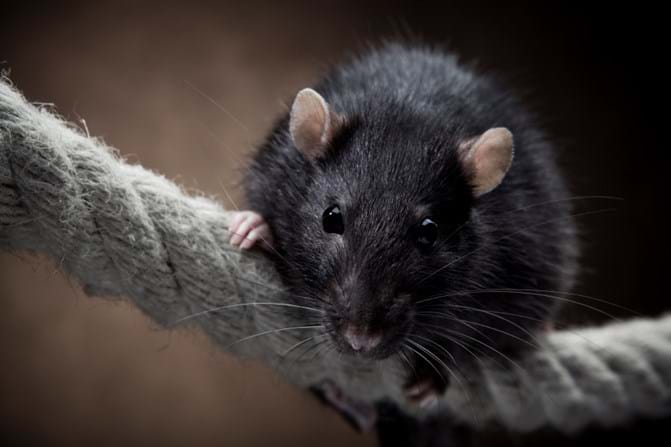 How to Get Rid of Mice in Walls and Attics
House mice are appropriately named for their tendency to seek shelter inside our homes and can commonly be found hiding within walls as well as the attic.
How to Spot Mice or Rats in the Home
Rodents are extremely elusive creatures, but they can leave behind a few telltale signs when they're inside. Here are some of the most common signs of an infestation.
Rodents 101
Roughly 40 percent of all mammal species on Earth are classified as rodents. When it comes to mice and rats specifically, here are the four most common species that U.S. homeowners should look out for.
Eight Fascinating Facts You Never Knew About Mice
Although many homeowners may have dealt with mice at one point or another, there's a lot you might not know about these common intruders.
10 Easy Tips to Prevent Mice and Rodents Inside the Home
Rodents can pose serious threats to both people and property if they get inside, which is why prevention is so important. Follow these tips to help keep your family and home safe.
Health Hazards Posed by Rodents
Mice and rats are much more than just a nuisance, known to spread more than 35 diseases worldwide. Learn more about the health hazards they pose and what makes them one of the most dangerous public health pests.
The 411 on Hantavirus
Rodents are capable of spreading hantaviruses, a family of rare but potentially fatal diseases that can infect humans.
Rat Lungworm is a Thing
Caused by a parasite that can develop in a rat's lungs, rat lungworm can affect a person's brain and spinal cord if they come into contact with the feces of an infected rodent.
Mouse Meningitis: What You Need to Know
Known as LCVM, lymphocytic choriomeningitis virus is spread by rodents and can cause flu-like symptoms, as well as neurologic disease. The CDC estimates that 5 percent of house mice in the U.S. carry and are capable of transmitting LCVM.